Yellow Crocus Classic Round Sticker
by Meganrene88
She looks towards her garden and sees the caps of  gold Crocus.

Spring Crocuses envelope sealer stickers
by HightonRidley
Not much longer and Spring will be here 
Crocus flowers bloom in pinks, lilac , blue, white and golden yellow and are amongst the first flowers to dare peek their little heads through snow covered landscapes. Once they get a taste of the warm sun, a crocus field can quickly turn into a beautiful shimmering carpet.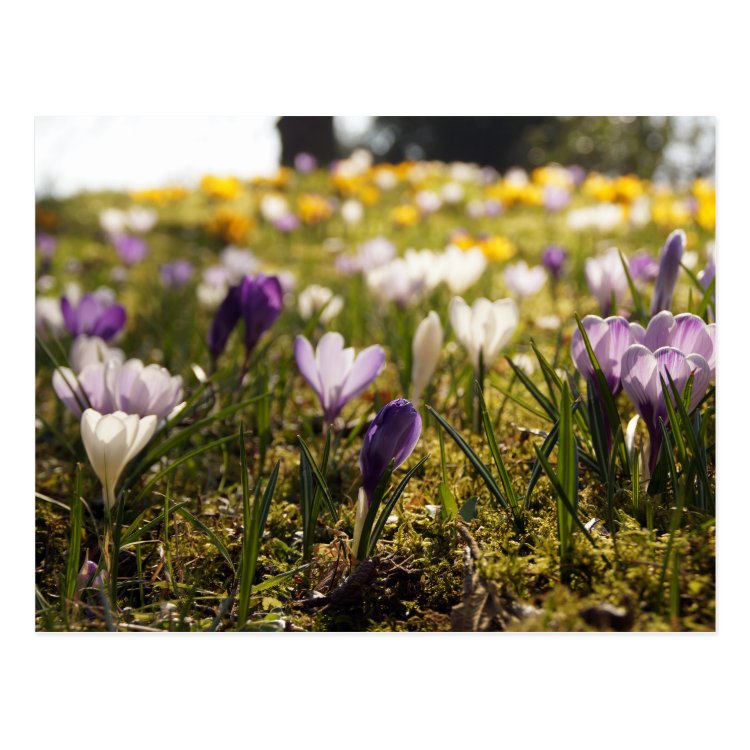 Spring meadow with crocus in the back light postcard
by Postkarten_Nicecards
Crocus flowers love sun or at least partial sun. The best time to plant the bubs is in the fall. The bulbs bloom year after year and have a tendency to multiply on their own.