Jeune Mariée or 'Young Bride' is another piece that has left the design stages. Using two reference photos, I combined the elements that were needed and hope to have a life size painting measuring about 18" x 24" inches. This 'Jeune Mariée' has a very dream like look about her and therefore I think I will go for an equally calm and pale grey/blue background. This will allow me to play up the pink tones in her youthful skin and take advantage of the pink roses as a compliment. I didn't want to fuss around too much with the veil right now, but it well take on the hues of the background rather than be as reddish as it is right now.
The veil makes this automatically a triangular composition, but I set it off just a tad off center for added interest.
It is not uncommon for me to work on two paintings at a time, but since this one has a deadline attached to it, I want to get starting with this 3rd painting now. So once the client approves the colors and is happy with the layout, another work in progress will be featured.
Below is the finished painting ~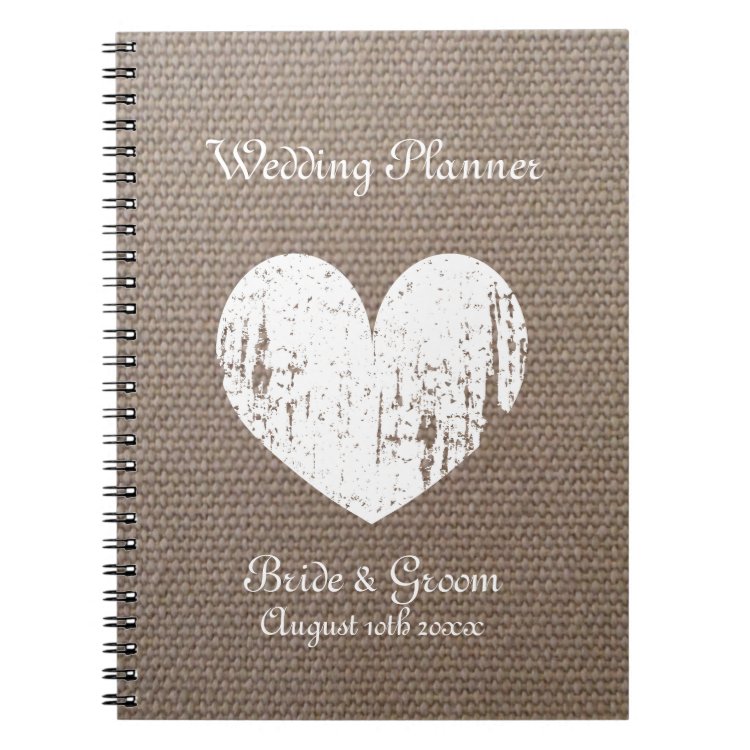 Burlap wedding planner organizer journal notebook
by backgroundpatterns