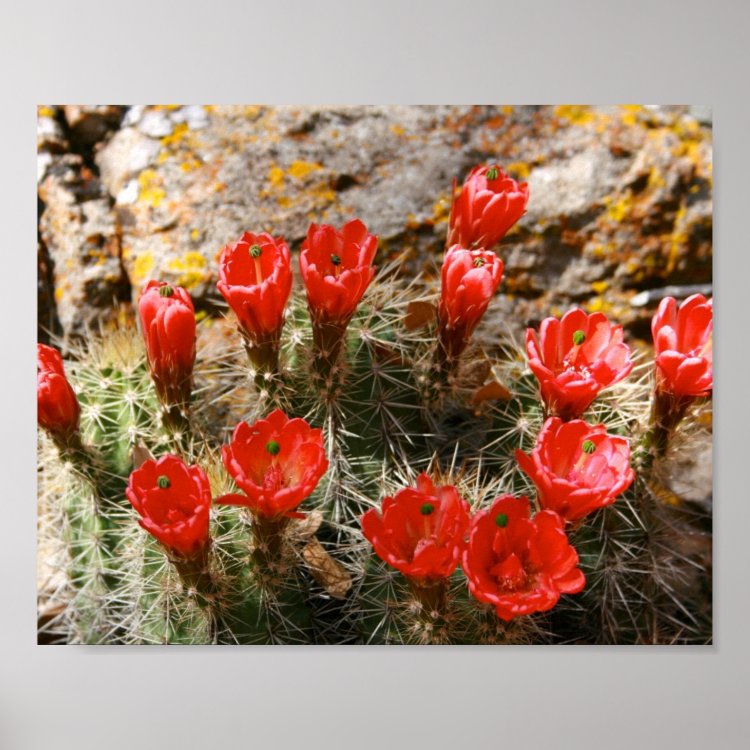 Cactus with Beautiful Red Blooms Poster
by Scotts_Barn
Rebutia is a cactus that blooms - a show stopper for sure!
This cactus is a native to Argentina and Bolivia and grows in high altitudes. A easy to grow cactus, it remains small and blooms mainly in the spring following a winter rest period. 
Flower color comes in red, orange and yellow. 
Care tips via
The plants should be kept almost completely dry during the winter months, only water them to prevent the roots from completely drying out, once a month should be fine. From March onwards the plant will begin to grow and watering should be increased gradually until late May when the plant should be in full growth.
During hot weather you may need to water the plants once a day so long as the plant is actively growing.
From late September watering should be reduced to force the plant to go in to a state of semi dormancy, by November you should be back in to the winter watering regime.
Photo credit:
~
Painting Commissions are Happily Accepted ~
 Layaway Plans are Available!
★Thank you for Visiting!★ 
~