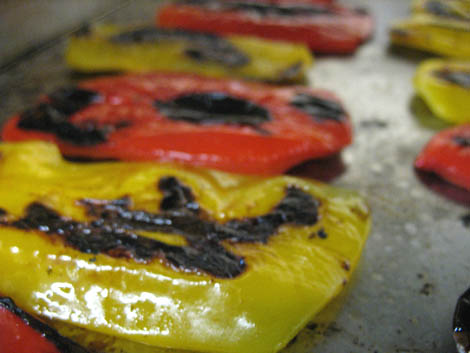 "Alla Piastra" means cooking on a flat griddle over a hot fire. According to Mario Batali, the advantage of a piastra is that it gives the cook a super hot cooking surface. I have been noticing a lot of chef's using this method and was stunned to learn that even mussels can be prepared on a griddle!
I do not own a griddle, but wonder if there is a good electrical one out there. Any suggestions?
Ckeck out
Mussles alla Piastra
by
Mario Batali
Let's be friends on Facebook
Bon Appétit and Thank you for Visiting!
~ Return Home ~