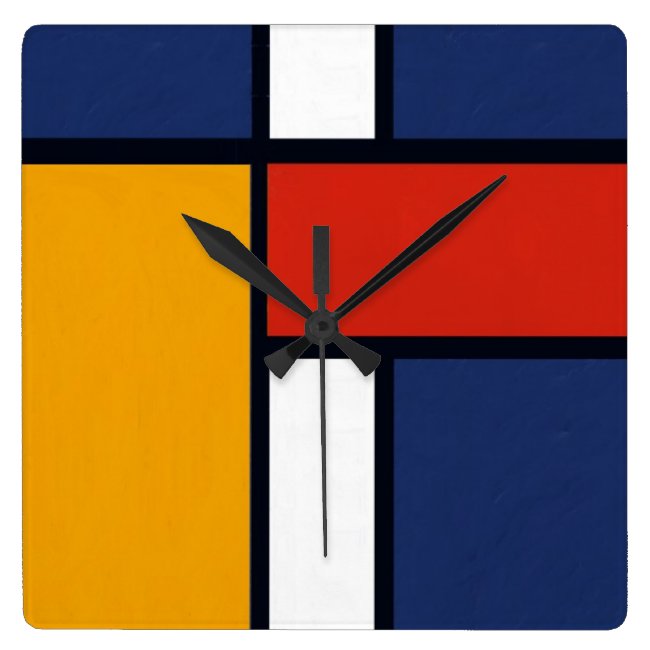 Mondrian Yorkie Wallclocks by EnzieShahmiri
Browse other Yorkie Wall Clocks
It's time to show off your favorite art with my custom square wall clock from Zazzle. Made for any wall, this clock is vibrantly printed with AcryliPrint®HD process to ensure the highest quality display of any content. Order this custom square wall clock for your home or give to friends and family as a gift for a timeless treasure. The clock also comes in a round shape.
Size 10.75" x 10.75".
One AA battery required (not included).
I also sell other types of clocks in my Zazzle Store, such as these fun Fish Tank Clocks.

Mondrian Fish Tank Clock by EnzieShahmiri
See more Mondrian Aqua Clock at zazzle.com
Aqua Clock – a fish bowl that doubles as a clock! This 1.2 gallon Aquavista Betta Fish Clock™ is a precise quartz clock that's also a comfortable home to your Betta fish.
Dimensions: 10"l x 10"w x 5"d; 1.2 gallon capacity. Weight: 8lbs (with water).
Designed for Betta Fish (does not include filtration or air pump system). Please note that the Betta does not need a filter to breathe. Nature has equipped the Betta with a labyrinth organ that allows them to get oxygen from the air above the surface of the water. The Aqua Clock features a handy opening at the top for a Betta to make convenient oxygen trips.
Hands of the clock are located behind the aquarium body to ensure the Betta fish is safe.
Made of high quality acrylic.
Fish net and mounting equipment included, AA Battery and table stand accessory not included (table stand accessory sold separately).
Based on the product safety recommendations from Aquavista, the Aqua Clock is an appropriate environment for a healthy and happy Betta fish. It is the pet owner's responsibility to ensure proper care.
Visit my Zazzle Store and see what other clocks are on sale.