Those of you following my blog know that I am a big supporter of companies that offer ways to give their workers a better life, to have freedom and the necessity we all need to function as a healthy society. After all that't independence and personal freedom is what our forefathers fought for and that's what the 4th of July the day we love to celebrate fireworks stands for. So while we are celebrating the red, white and blue, it's important to me to reflect a bit about the rest of the world and highlight products that are made in America. I like to showcase the works of diverse American artisans, which helps fuel this country's economy and invite you to watch this video about the "True Cost" of the inexpensive items that fill our stores. 
According to ABC World News Tonight, there is a significant positive impact – both economic and social - of buying goods made in America. On the flipside, there is often a negative impact on third-world workers when Americans purchase goods made in those countries. In many cases, buying goods produced off-shore fuels extremely low wages, oppressive working conditions and even worse.
Rent or own the film today! Visit http://truecostmovie.com for more details. Available on DVD, Blu-Ray, iTunes, Amazon, or VHX. Available on iTunes: http://apple.co/1EONAlN The True Cost is a groundbreaking documentary film that pulls back the curtain on the untold story and asks us to consider, who really pays the price for our clothing?
That's why there is a renewed movement in the US to be conscientious in our buying decisions. Made in America has gained amazing support from those that create products in the US and shoppers – like you.
So, show your support for small US businesses. Have a positive impact and look fabulous doing so. Visible Interest is among those great businesses that also love to feature Made in America products. All of their jewelry is designed by American artists and craftsman. Visible Interest selection of modern jewelry pieces is gorgeous. In fact, Visible Interest made ABC World New Tonight's Made in America List both in 2013 and 2014.
To shop all their Made in USA modern jewelry, go to Shop By Category and select Made in USA in the dropdown menu, then search by type of jewelry including earrings, necklaces, bracelets and rings. Shop Now!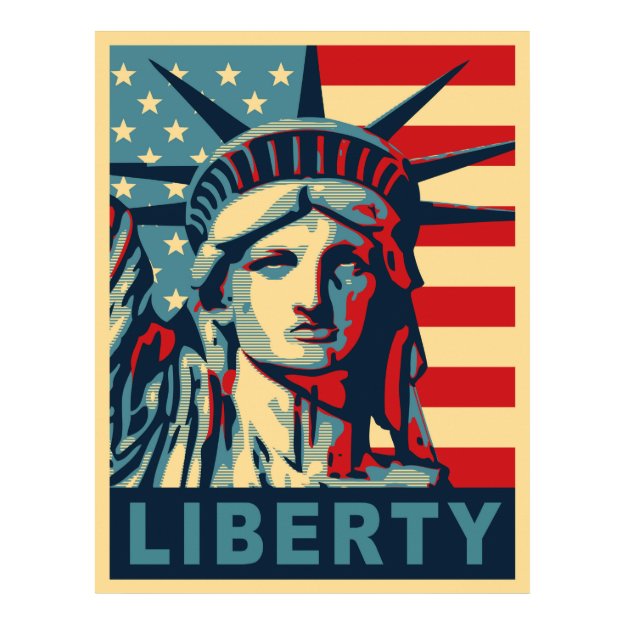 Liberty Print by conservativeposters