I have noticed that over the year more and more friends and relatives have mentioned that they have been warned by their physicians during annual check ups that they need to loose weight and get their blood sugar under control. Having dealt with gestational diabetes myself during my second pregnancy, I have been one of those border line cases for years. If you follow my blog regularly you also might know that I try to manage my blood sugar through following a healthy diet and try my best to exercise regularly . That's not to say that I don't fall off the bandwagon and give in to a good chocolate cake on occasion, but overall I have been able to avoid becoming a diabetic by sticking to an overall lifestyle change rather than depending on drugs to keep my blood sugar regulated. I know first hand that you can avoid diabetes, because I had to quit sugar cold turkey and loose weight when I found that my baby was in danger of being born with diabetes. I just wished that I knew of places like IM Health that can guide me from the comfort of my own home to make the transition from  a pre-diabetic to a healthy person. 
What is Pre-Diabetes?
What is integrative Medicine?
Combining Western Medicine with evidence-based use of ways to complement prevention and treatment of pre-diabetes and diabetes  through alternative medicine. In the video below a Harvard trained physician, Dr. Andrew Weil MD talks about the benefits of integration of conventional Western medicine and CAM modalities. IM Health combines integrative medicine with easy to follow ways to motivate people to make lasting lifestyle changes that can drastically reduce chances of ever becoming or staying a diabetic. 
When I first learned that my pancreas is not converting sugar the way it should, I was given a list of foods to avoid eating and was sent to make an appointment with a dietician. I somehow had joined 246 million people who suffer from diabetes and had really no idea as to what to do next. Basically everything that I loved to eat was on the avoid at all cost list, but substitutes were not given. I had to take daily insulin shots and was running out of places to prick myself, because everyplace which was violated by a needle was uncomfortable to the touch. For 9 months I stuck to eating what I used to call my bird seed diet and struggled through without a support system to cheer me on. I was miserable and as soon as the pediatrician told me that our baby boy did not have diabetes, I went right back to celebrating with a huge piece of chocolate cake. I should point out that before being pregnant I managed to become a size 16 and right after deliver was a size 8. However, even after having lost so much weight and with a clean bill of health,  I went right  back to eating just as unhealthy as before and gained back the weight, which put me in danger of becoming an insulin dependent diabetic. Sounds familiar?! 

Help Cure Diabetes Tee Shirts by dradcliffe
Custom tshirts at Zazzle
Good news is once the internet became a tool where one can easily find information, I learned that what I needed was a lifestyle change. A way to learn what I have to do in terms of eating healthy foods, exercising and getting to the root of my obsession with sweets. Through a lot of trial and error I managed to get on the right track and after 25 years am still diabetes free, but I sure could have used help when  I first started to make changes. 
 I truly believe in the benefits of Integrated Medicine, because an integrative approach utilizes the following principals, which are the foundation of every integrative medicine strategy:
A use of natural and less-invasive treatment whenever possible—"first do no harm"

An effective working partnership between patient and practitioner

A blend of conventional and holistic treatments

A thorough consideration of all factors that influence health, wellness and disease (mind, spirit, body and community) throughout treatment

A recognition that good medicine should be open to new (or ancient) paradigms of healing

A proactive promotion of health and wellness, in conjunction with treatment of disease
In a study by the American Diabetes Association during a 22 week program participants showed that lifestyle changes - eating healthier and exercising -  can lead to a reduction of insulin dependence and a reversal of diabetes. Just consider this -  a lifestyle change can be as effective as drug therapy! IM Health has managed to combine the findings of several of these studies to reduce the amount needed to effectively make changes to a shorter 12 week program. Twice  as effective as Vegan diets, the program has shown that participants loose 15% of their body weight in a year compared to 7% in other studies. The program has shown:
Reduction in diabetic blood sugars from "dangerous" levels to "pre-diabetes" or even "non-diabetic" levels.  Reducing and even reversing diabetic complications!

Reduction in overall surgeries, hospitalizations, and procedures by almost 60%

Reduction in all medications up to 85% through improved health outcomes.

Reduction in use of pain medication for lower back pain by 58%

Statistically significant increased resiliency for employees due to stress reduction and mind-body programs.

Average savings of over $30,000 per participant for patients who have heart disease in the first year of the program
The program offers several videos that explain the benefits of the program in great detail. This is important because you need to have a good understanding on how the program can help you achieve your goals. 10-15 min Yoga videos are also provided that allow the participant to learn about stress reduction techniques that are easy to follow and can be watched as often as needed. Participants are encouraged to share their physicians diagnoses and lab results, so that I tailored program can be created based on your needs. 
A Chinese proverb states " The superior doctor prevents sickness; The mediocre doctor attends to impending sickness; The inferior doctor treats actual sickness."
Benefits of Working with a Health Coach
I have found out that working with a health coach is something that is of great benefit when you first try to make a lifestyle change. When you have pre-diabetes symptoms food is both your best friend and your greatest enemy .  Yes, unhealthy snacks can be a great "pick me up"  during that afternoon slump, but soon thereafter you feel just as bad and have gained some more pounds in the process. That's beside  all the other problems the roller coaster insulin surges can wreak in your body. When I first stopped eating sweets and starches,  it was like an addict going through detox. I craved things that I didn't know I could even crave. If I had worked with a health coach, that transition could have been made much easier. I know because years later, I found out that how food is broken down in your body makes all the difference of how fast or slow glucose is released. On days where binging became a real possibility, a coach could have given me the support to keep me motivated to stay on track and offered alternative solutions to get over the humps. Thankfully delivering a healthy baby was enough motivation for me to stick to my guns, but I sure could have used a sympathetic ear and someone who could have guided me through the difficult times. I probably could have avoided almost going into shock as well. You know what happens when a pregnant woman does not have enough insulin?
Hubby and I got stuck in traffic from Orange County to LA and what should have been an hour ride turned into a two hour ride. My blood sugar dropped so much that I started to go into shock. My insulin level had dropped too much and I broke out in a major sweat and felt like I was going to pass out. With clammy, shaky hands I grabbed the first orange juice I could get my hands on, not the right decision at the time, but what did I know! Having a Health coach means that such situations could have been avoided.  Had I known what to do, I would have never left the home without a snack of high protein nuts to avoid such blood sugar drops. I had to learn it the hard way! If you are a gestational diabetic, pre-diabetic or have been diagnosed with diabetes, I recommend you call IM Health or visit their website. 
IM Health currently offers a FREE 30 MINUTE CONSULTATION with one of our professional integrative healthcare coaches. 888-959-7339 .
Give them a call and see how you can avoid becoming pre-diabetic and what steps you can take to reverse your diabetes.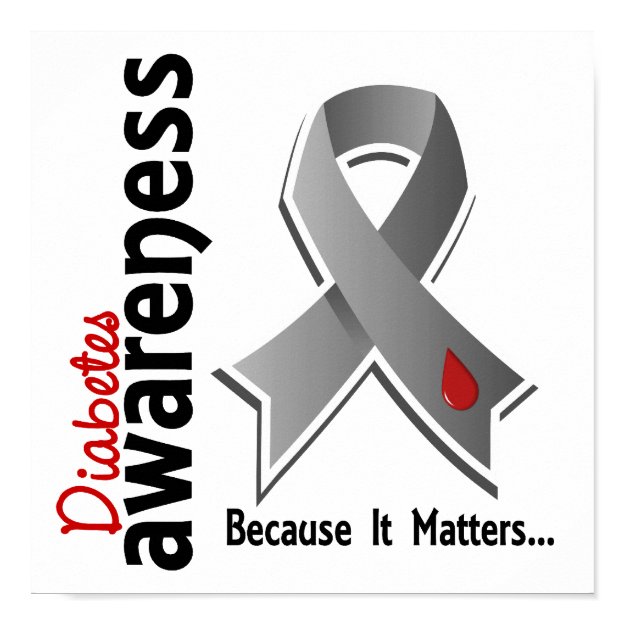 Diabetes Awareness 5 Poster by awarenessgifts
Browse for more framed art posters at zazzle
Find IM Health > Website * Facebook * Twitter @IMHealth9 *Google Plus * YouTube
More Reading about Diabetes
- See more at:
- See more at: http://www.diabetes.org/diabetes-basics/gestational/what-is-gestational-diabetes.html#sthash.LbfIKhs4.dpuf